TechniLink Corporation
Technilink Corp was founded in 1990 as a manufacturer, importer, and distributor of electronic cable assemblies. We specialize in custom molded assemblies, including cables and wiring harnesses designed for both data and electrical transmission, often in hostile environments.
Our manufacturing facilities are in Taiwan and Vietnam. In 2006, as part of a joint venture between Technilink and Karbow Industries, we opened a new manufacturing facility just north of Ho Chi Minh City, Vietnam. This new company called KarbowTech is a UL listed manufacturer, as well as ISO9001 certified.
Responsiveness, value, and flexibility in an ever-changing manufacturing environment are 3 reasons that Technilink is the answer to your custom interconnect requirements.
What We Do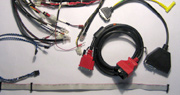 Flexibilty
We offer a wide range of cable assemblies and connection solutions.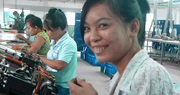 Responsiveness
Our employees are skilled and dedicated.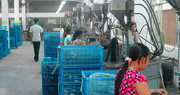 Value
Quality products and 22 years of experience mean excellent value.